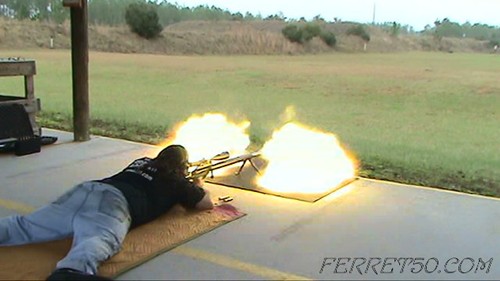 If you want to knock the "X" ring out of your target, the SuperComp Ferret50 is the 50BMG rifle for you. Developed to meet the needs of the precision sniper, you can now benifit from our extensive research.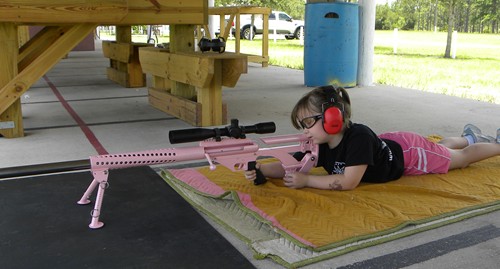 SWAP Rail: removable scope rail option.
__________________________________________________
Feb-26-2013: We are currently adding updates and making changes to our website. If you have any questions or suggestions please call us at 407-957-3617. Thank you!
The Ferret50 is a modular weapon system that allows the customer to choose the system componants that best suit the application. We manufacture complete rifles, AR upper conversions and steel lowers.
_____________________________________________
Basic overview:
True bolt-action receiver, three lug bolt with claw type extractor and plunger type ejector..
30MOA fixed scoperail for rigid support and extra elevation at long ranges. SWAP Rail (removable scoperail) optional.
Lothar Walther barrels - Supermatch stainless capable of .2MOA accuracy!
Barrels are free-floating in the vented handguard.
Fish Gill muzzle brake provides maximum recoil reduction and top accuracy.
Right or left hand bolt at no additional charge.
F-50/Multi-Caliber lower: steel construction provides maximum stability.
Adjustable competition-style trigger: breaks like glass at approx 1.5 lb! Drop-in match trigger available for your AR lower.
Adjustable 2-axis cheekrest - up and down/front to back tilt for a truly customized fit.
Detachable rear monopod - rock-solid construction with ergonomically placed thumb screw.
Detachable bipod - legs fold forward and adjust for height.
New finish:
Matte Black Duracoat over manganese phosphate (parkerize).
__________________________________________________
For pricing information, click here. - For more technical data, click here.
__________________________________________________